* I got an e-copy of Ash Princess on netGalley in exchange for an honest review.
Theodosia was six when her country was invaded and her mother, the Queen of Flame and Fury, was murdered before her eyes. Ten years later, Theo has learned to survive under the relentless abuse of the Kaiser and his court as the ridiculed "Ash Princess." Pretending to be empty-headed and naive when she's not enduring brutal whippings, she pushes down all other thoughts but one: Keep the Kaiser happy and he will keep you safe.
When the Kaiser forces her to execute her last hope of rescue, Theo can't keep her feelings and memories pushed down any longer. She vows revenge, throwing herself into a plot to seduce and murder the Kaiser's warrior son with the help of a group of magically gifted and volatile rebels. But Theo doesn't expect to develop feelings for the Prinz. Or for her rebel allies to challenge her friendship with the one person who's been kind to her throughout the last hopeless decade: her heart's sister, Cress.
Cornered into impossible choices and unable to trust even those who are on her side, Theo will have to decide how far she's willing to go to save her people and how much of herself she's willing to sacrifice to become queen.
*blurb from goodreads.com
Pages –  432
Author – Laura Sebastian
Expected Publish Date – April 24th 2018
Rating – 4/5
Genres – Young Adult, Horror, Fantasy
"Today is done, the time has come for little bird to fly. Tomorrow is near, the time is here for old crows to die."
– Laura Sebastian
Okay, so before I get into this review. I'll warn that the book does contain slavery, abuse, mention of rape and race. Many readers haven't been able to finish the book for these reasons so it needs mentioning. However, I do feel as if Laura tackled these issues in a professional manner. Therefore I would really encourage people to attempt the book.
This book is really powerful, in more ways than one. The book starts off quite slow and there isn't much descriptive language about the environment that surrounds Theo. Which was slightly disappointing as I like to imagine and immerse myself into the world, but it didn't put me off and the story was strong without it.
Theo as a character is very intricate and her life has been seriously brutal. She isn't a 'nothing will hurt me and I will do this for my people' sort of queen, she has been mentally abused for 10 years, she's not going to change overnight. It takes awhile, but that personally didn't bother me. It was just a slower progression of character and maybe that will be a hurdle for Theo to overcome.
The one thing that bothered me about this book was the ending. I'm sorry to say but I was underwhelmed. I turned the page (not knowing it was the last one) and was literally sat there saying 'IS THAT IT?! BUT WHY?!' I want the next book, not because I'm desperately on the edge of my seat wanting to know what happens. But because I feel like I'm owed it. I loved the rest of the book, hence my great disappointment, but I really like cliffhanger endings, so maybe that's just me.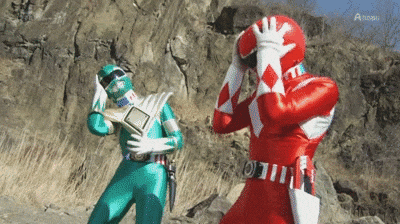 There is romance in this, WHEN ISN'T THERE?! and obviously a love triangle, AGAIN?! I hear you say. But I feel like this was needed for the story to develop and you can see how the love triangle is going to cause some serious issues for Theo in the future and I'm interested to see that unfold. Normally romance in books is something that is hit or miss for me, but this has taken my attention.
"We are not defined by the things we do in order to survive. We do not apologize for them"
-Laura Sebastian
There is a moment in the book where I literally wanted to scream as I couldn't believe what was happening. I'll say no more as I do not want to ruin anything. But it was chaotic and brutal and all bad things wrapped into two pages, and I was in complete shock that a YA book could be so harsh.
I felt like each character had a really strong profile, Blaise, Cress and Artemisia had different back stories that pulled me more into the story/world of Ash Princess. I would have liked to know more about Blaise and Theo's childhood relationship and maybe have some chapters that contained big flashbacks. But I understood their relationship enough to totally want it to happen.
Overall, I would recommend this book, a lot of reviews say this book is heavy and brutal, so I was skeptical to try it. However, I would say that if that doesn't put you off then seriously read this! Despite how I feel about the ending and how much it broke all my hopes and dreams, it was a brilliant story that I LOVED. I will 100% read the second book and I will be purchasing a copy of this beautiful thing to put on my bookcase.