Princess Lira is siren royalty and the most lethal of them all. With the hearts of seventeen princes in her collection, she is revered across the sea. Until a twist of fate forces her to kill one of her own. To punish her daughter, the Sea Queen transforms Lira into the one thing they loathe most—a human. Robbed of her song, Li
ra has until the winter solstice to deliver Prince Elian's heart to the Sea Queen or remain a human forever.
The ocean is the only place Prince Elian calls home, even though he is heir to the most powerful kingdom in the world. Hunting sirens is more than an unsavory hobby—it's his calling. When he rescues a drowning woman in the ocean, she's more than what she appears. She promises to help him find the key to destroying all of sirenkind for good—But can he trust her? And just how many deals will Elian have to barter to eliminate mankind's greatest enemy?
*blurb from goodreads.com
Pages –  342
Author – Alexandra Cristo
Publish Date – March 6th 2018
Rating – 4/5
Genres – Young Adult, Fiction, Fantasy
"Love and madness are two stars in the same sky. You cannot build a roof to keep out last year's rain.
– Alexandra Cristo
To Kill a Kingdom is quite dark for a YA fantasy novel. But I really liked that, to be able to read a type of retelling for The Little Mermaid was extremely interesting, I would LOVE this to become a film! How amazing would it be to see some of those action scenes at the end of the book on the big screen?!
Lira was a fantastic character, she is strong and genuinely knows what she wants. Until Elian becomes involved (enter lovely prince), he throws a spanner in the works for Lira and that makes things much more interesting. You aren't sure how things are going to end due to how dark this novel is, the ending scene is when I started reading 10x my normal speed as I needed to know what was going to happen, and fast.
I do feel as if the action that appeared in the book was mainly in the last quarter, which I did find to be slightly disappointing. Before reading about the book, I heard that there was lots of action, however I struggled to see that. But this didn't stop the ending from being absolutely brilliant, you could envision what was happening and imagine those battles in your head. It immersed me and pulled me into it's pages, I was really thankful for it to end on such a high note.
"Lies aren't answers."
"But they sound so much better than the truth."
– Alexandra Cristo
The writing was fab! I felt like I could relate to the crew of the Saad and I found myself laughing at their jokes on public transport (sorry people). You understood them and laughed along with them, that was so lovely. This then completely flipped when seeing the world of The Sea Queen, who was conniving, nasty and selfish. She was in no way, shape or form, fun. That gave me a ray of different emotions and I found myself hating The Sea Queen. (I do absolutely love Ursula from The Little Mermaid though)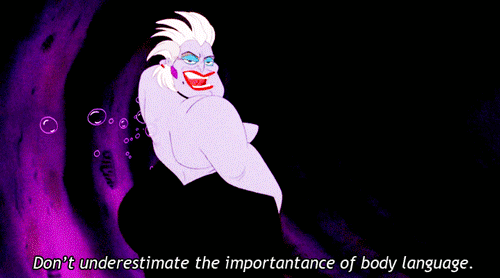 I did find that Elian trusted Lira more than I would have done at the end of the book. I understand he didn't have much of a choice, and I enjoyed him and Lira working together to be a totally badass couple as that is, THE DREAM. But I just found that there wasn't much complexity there, he sort of found out about her, wasn't that annoyed about it and then got on with his day. I wanted him to have a bit more of a fight with himself over what he wanted.
I would recommend this book. The amount of action did disappoint me, but I love a good few battles/fast paced scenes in my books. I think this is a romance novel with a dark twist, matching The Little Mermaid perfectly. I wouldn't tell people that it's action packed, it's not. But this book is brilliant. And I found myself smiling and cheering when I finished it, I was completely immersed into their world and I want to hear about it again and again.