The Winter Solstice. In a week.
I was still new enough to being High Lady that I had no idea what my formal role was to be. If we'd have a High Priestess do some odious ceremony, as lanthe had done the year before. A year. Gods, nearly a year since Rhys had called in his bargain, desperate to get me away from the poison of the Spring Court to save me from my despair. Had he been only a minute later, the Mother knew what would have happened. Where I'd now
be. Snow swirled and eddied in the garden, catching in the brown fibers of the burlap covering the shrubs My mate who had worked so hard and so selflessly, all without hope that I would ever be with him We had both fought for that love, bled for it. Rhys had died for it.
*blurb from goodreads.com
Pages –  229
Author – Sarah J Maas
Publish Date – May 1st 2018
Rating – 4.5/5
Genres – New Adult, Fiction, Fantasy
"The first snow of winter had begun whipping through Velaris an hour earlier."
-Sarah J Maas
I literally screamed like a little girl when this book arrived in the post.
I absolutely love this series and I have missed these characters so much since the last book, so it was nice to read about the inner circle and feel part of their family again.
I do admit, these books helped me through one of the hardest times in my life. So I absolutely adore them and they really do hold a special booked hotel room in my heart.
ALSO THAT COVER!
The only thing wrong with this book was that it was just not long enough. So I would give it 4.5 stars. But, I was extremely happy with it none the less. It was so lovely to see Feyre grow throughout the novella too, giving back to the community in Velaris gives her a new sense of purpose. Also, there was the Winter Solstice and I literally sat there with a full smile on my face while reading the present opening scene.
TOO. MUCH. LOVE.
I think what Sarah J Maas has done so well with these books is really make you feel like you are part of this family.
"High Lady of the Night Court, Defender of the Rainbow and the … Desk."
-Sarah J Maas
Yes, the book focused on Feyre and Rhysand and yes, there is another steamy scene with them both. Some people had an issue with that, but I personally, don't. I love all of the characters within the inner circle and outside of the circle, but after a year of not knowing how Feyre has been coping in her new role, I liked finding out about that. And obviously, Rhysand being super cute made me swoon and melt into a puddle of peanut butter and jelly.
"His eyes gleamed, and he buried his face between my breasts again, hands caressing my back. "I love you," he breathed. "More than life, more than my territory, more than my crown."
-Sarah J Maas
We did get POVs from Feyre, Rhysand, Morrigan and Cassian, so slightly different from the other books we have read previously. Information about Cassian and Az and their personal history was shared with us, as well as little snippets between Nesta and Cassian (May I just point out to Nesta that she needs to sort her silly self out as Cassian is literally a gift).
Their rocky relationship makes me apprehensive for the next book and also excited.
"To the blessed darkness from which we are born, and to which we return."
-Sarah J Maas
Something I was really shocked about was that we got to learn about how Tamlin is doing after the last book. I didn't want to have any sort of understanding/feeling sorry for him, but I did. I did not expect him to be in such a bad way, but I'm glad we got to see how he is doing. It gives us his perspective of how all of these events have truly completely changed his life.
STILL HATE U TAMLIN.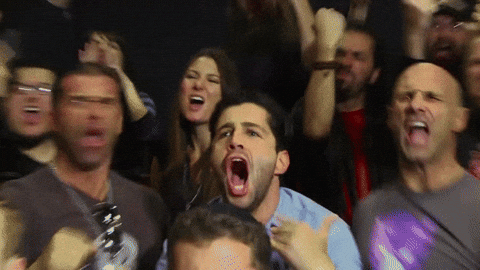 The ending gave a great cliffhanger to prepare us for the next book and I am so sad *violin plays* that it is going to be another year before I can read about my favourite characters again.
I read this book in a night and I have no regrets.
However will need to reread these books once again to fill the void.